Good to have you here!
We are happy to tell you about ourselves and our way of working.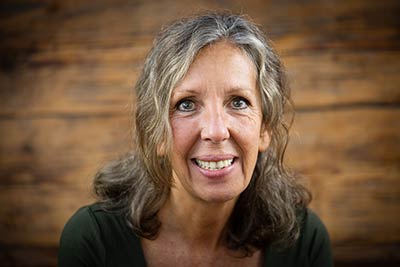 Bärbel Rockstroh
I was born in Aachen in 1964 with a cheerful Rhineland nature. I was largely shaped by the strong women in our family, who had to cope with heavy blows if fate and prepared me for a life of self-responsibility. My mother died when I was eight years old, and so I learnt very early what pain and loss mean.
For a long time, I didn't know where my place in life was, which manifested itself by frequent relocations, among other things. After years in Cologne, Bonn, Berlin and Radolfzell on Lake Constance, I found my home of choice in beautiful Münstertal.
Professionally, too, I was always searching for something. My commercial training was followed by second-chance studies, which led me to various management positions and finally to adult education.
Whether initially as a lecturer in social law or later as a communication trainer and coach: My main concern has always been to discover and encourage the potential of the students, seminar participants and coachees.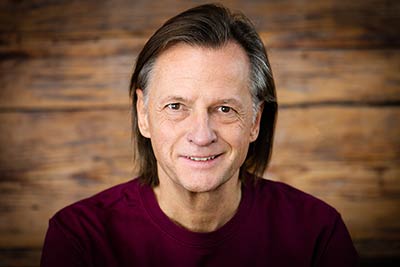 Sebastian Rockstroh
I was born in 1965 in Windhoek, the capital of Namibia. Like my parents, who never really settled down after their early experiences as refugees, I wandered between continents, countries and cultures for decades. Among the places where I lived are Cape Town, Brussels, Ghent, Glasgow and Lake Constance until I found my home in Münstertal.
After my father's death, when I was eight years old, my mother brought us up on her own. Money was always in short supply, and I also shared with my nine siblings what little time she had for giving us attention. From very early on I went my own way and focused on my fast-paced career: Training as a media economist, obtaining a sales diploma at the Cape Technikon, various posts in the hi-tech sector. By the age of 26 I was head of department in an international company, and I worked as a manager for many years. In terms of employee development it was always important for me to find the right place for everyone to expand their own skills.
Whether employees, superiors, customers or business partners: The key to my success has been a relationship of trust with the people I worked with.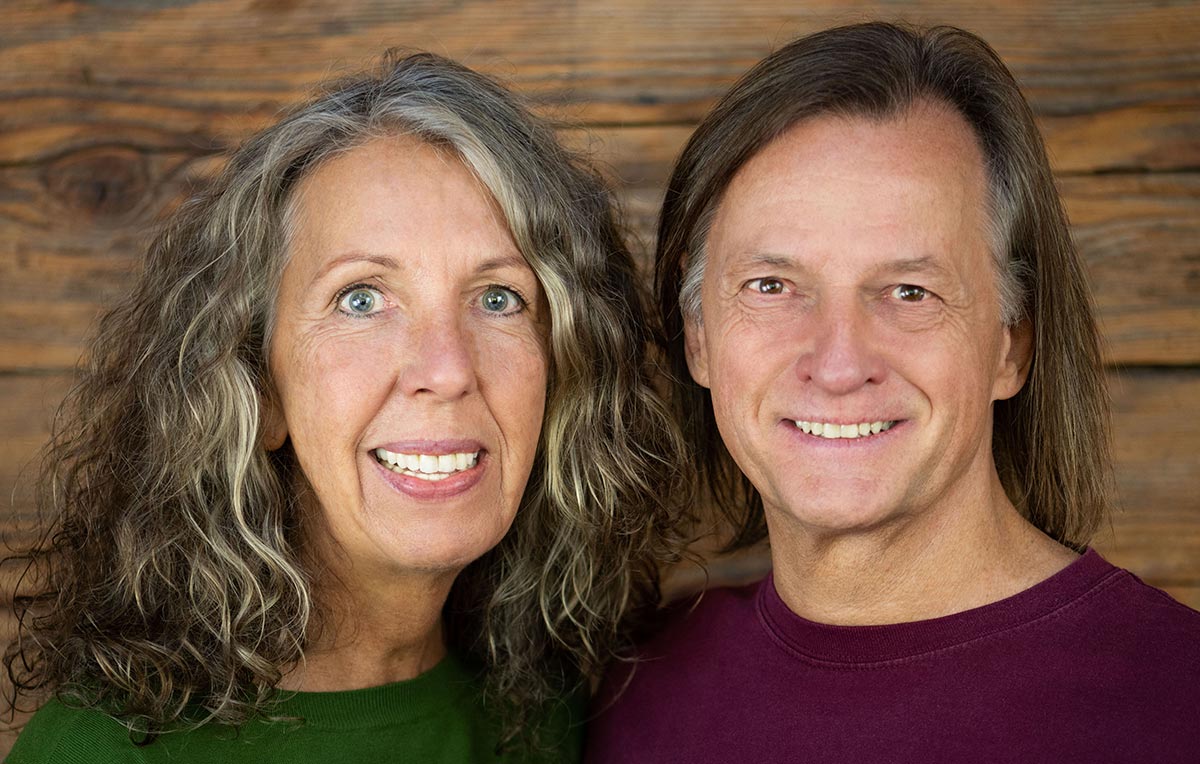 There for you together
In our early 40s the question of essential meaning arose: Should that already be all? Fate had a clear answer. On 3 January 2008 we met at an Ayurveda course of treatment in Sri Lanka. A stroke of luck and a turning point. Since then we have been living and working as a couple.
In seminars and coaching sessions for companies, authorities and government ministries the topics of women's advancement and gendered communication were initially the key focus of our work. 2011 saw the publication of our first joint book Erfolg in Sicht: Selbstcoaching Frau und Karriere (Success in sight: Self-Coaching for Woman and Career)
Already in our younger years we were interested in the fields of psychology, spirituality and health. Numerous courses of further and advanced training paved the way for us to enter the realm of healing, where we found our true destiny. As alternative practitioners for psychotherapy, as trauma therapists, hypnotherapists, kinesiologists and body therapists, we have realised our common dream with Vitarium and created a house of healing. Here we accompany people from the entire German, Dutch and English-speaking world on their path to health. Today we know: The many experiences which we were privileged enough to gather in different areas prepared us for this task. Profound insight into our practical knowledge can be gained from our book Horch, da klopft die Seele an! Der ganzheitliche Weg zur Gesundheit (Hark, the soul is reaching out! The holistic path to health). Learn more / order
Our paths through life have not always been straight; we know crises from our own experiences, and as Kriegsenkel (grandchildren of war) we have experienced the consequences of transgenerational transmission of traumatisation ourselves. This puts us in a position to meet you with deep compassion. At Vitarium you will not find any dry theoretical knowledge acquired by reading up on, no "ready-made" sessions, but genuine encounters from person to person.
It may be valuable for you to add the perspective of the other Rockstroh coach to your process from time to time, that is, the female or the male perspective, the view of the world shaped by German or South African socialisation, the view shaped by the free economy or the social sphere.
We look forward to
meeting you!

In the caring atmosphere of our Black Forest idyll we will support you in your personal development together with a team of like-minded people.
In the office, Susanne Burget takes care of all organisational matters with swift and smooth efficiency.
Are you travelling by train or plane? Then you can simply make use of our shuttle service. Fritz Pfefferle will collect you at the train station or airport on time and bring you safely to Vitarium.
Are you coming for a full-day appointment? Or are you spending several days with us in the beautiful Black Forest, for example as part of a medical wellness programme, during power coaching or intensive therapy? In that case, Renate Pfefferle and Rosa-Maria Bauknecht will spoil you with biodynamic dishes, using the best ingredients from the region. We will of course take your food intolerances and your personal preferences into account.
All of us are here for you wholeheartedly!